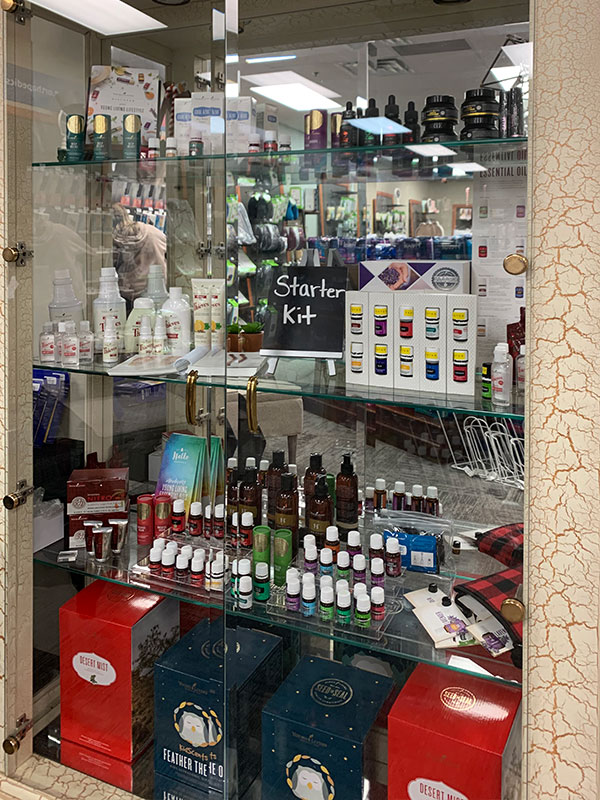 We carry several diffusers and accessories to help you get the most from our essential oil products. 
At Home
From cooking and cleaning to pet care and home remedies, essential oils provide many alternatives to harsh chemical products, allowing you to create the environment your family deserves.
Healthy & Fit
Whether you want to boost your energy, supplement your diet, or manage your weight, essential oil-infused multivitamins and nutrition solutions empower you to experience head-to-toe wellness.
Personal Care
Skin care, bath, and body products that are infused with natural essential oils instead of harmful chemicals give you a naturally radiant-looking glow while you experience the skin-loving properties of botanicals like lavender and sandalwood.
Diffusers and Accessories
We can several disfusers and accessories for get the most from these essential oil products. Don't forget replacement parts for your diffusers, one of our sales associates can help with any needs you might have with your diffusers.
3750 W Robinson
in Norman

Great store. It is smaller and more intimate with the same product the bigger stores have. Their pricing is in line with the others and in MOST cases lower than the others. Great staff. Strongly recommend them.

Great place to get medical supplies & equipment. They have amazing customer service! They had exactly what I needed, their prices were better than anyone else and the facility is very neat and clean! Thank you Imed-Equip!