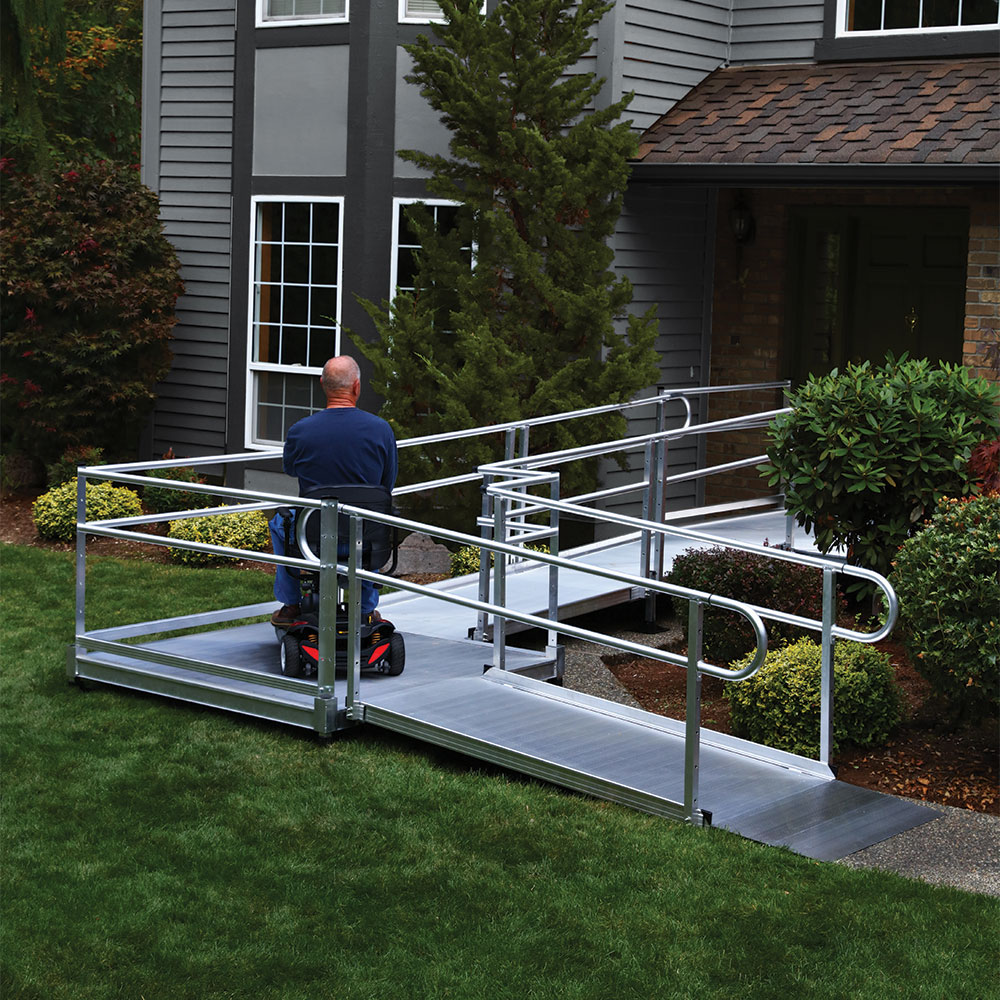 IMed Equip offers the most complete line of access products, including portable, threshold, and modular ramps, as well as vertical platform lifts, patient lifts, toilet lifts, and personal care accessories.
Our high-quality products are suitable for home, vehicle, or travel and offer temporary or long-term solutions to accommodate a wide variety of needs. 
Threshold Ramps
From your front door, to inside your home, to the back porch, it's unlikely that every part of your home is on the same level. If you're looking to reduce the risk of tripping and make it easier for mobility device users and shuffle steppers to move through your home's doorways, IMed Equip has a series of entry ramps, mats, and plates that can provide a smooth transition over those troublesome thresholds. 
Wheelchair Ramps
Ramps are an often overlooked but simple solution to many home access problems. At IMed Equip – we understand many home access issues and how to make your home easier and more safe for anyone using mobility equipment, including power wheelchairs, mobility scooters, wheelchairs and walkers.
We have a variety of ramps in-stock and on display, such as threshold ramps, suitcase ramps (single fold) and non-slip ramps. We can also special order and install for you pathway ramps and personal lifts. All of our ramps are suitable for indoor or outdoor use and typically support 800 lbs or more! 
Mobility Lifts for Vehicles
IMed Equip is your one-stop shop for all of your power mobility needs, including mobility lift sales, installation and service.
We offer mobility lifts for scooters, power wheelchairs and manual wheelchairs with products that hitch mount as well as those that can mount inside certain vehicles.
3750 W Robinson
in Norman

Great store. It is smaller and more intimate with the same product the bigger stores have. Their pricing is in line with the others and in MOST cases lower than the others. Great staff. Strongly recommend them.

Great place to get medical supplies & equipment. They have amazing customer service! They had exactly what I needed, their prices were better than anyone else and the facility is very neat and clean! Thank you Imed-Equip!