Do you have family coming to visit?
Are you looking for a way to get grandma to graduation?
Are you recovering from surgery?
Are you recovering from an injury?

For each equipment rental, we proudly offer in-home delivery and set-up to make your rental experience more comfortable and convenient, all at an affordable price! Pick-up of your rental is included at no additional charge. Delivery rates are subject to change based on location.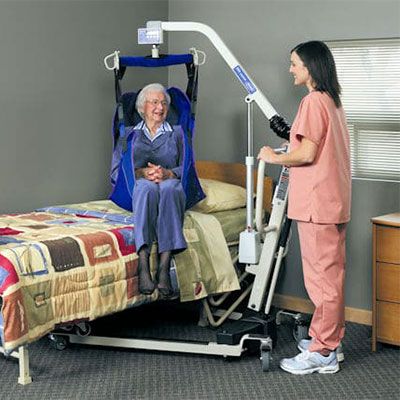 Patient (Hoyer) Lift Rental
Both Electric and manual patient lifts are available for rent. Commonly known as a Hoyer lift, our patient lifts are rated for up to 400 lbs and feature lockable caster wheels for safe operation. Slings are not included but are available for purchase. Please call for more details.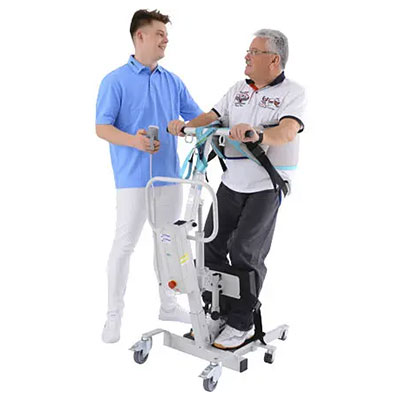 Electric Standing Lift Rental
Our electric standing lifts are rated for 400 lb weight capacity. Slings are not included but are available for purchase. Please call for more details.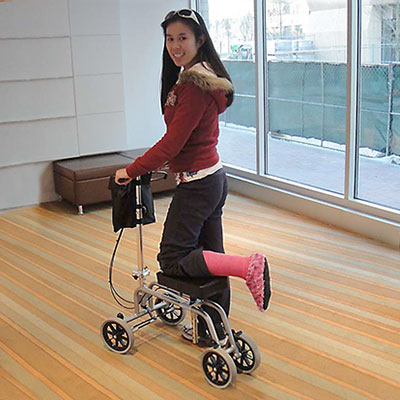 Knee Walkers
Our Standard Knee Scooter are 4-wheel models with locking brakes and a 300 lb weight capacity. The knee cushion height is adjustable. The handle bars are also height adjustable and the tiller can fold down to fit in your car. Front basket included to carry your stuff! HD models are available upon request.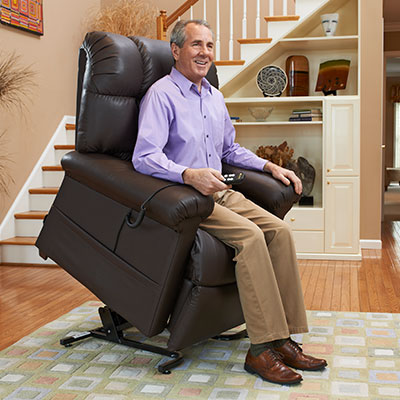 Lift Chairs
IMed Equip offers power recline and lift chairs for short or long term rental. Whether you want to try before you buy or need a lift chair while recovering from a surgery, power recline and lift chairs options are clean, sanitized and can typically be delivered within 24 hours. We also now offer infinite positioning "zero-gravity" models.  All of our power recline and lift rental chairs use a vinyl material or waterproof cloth that is sanitized between users.  Please don't rent a regular cloth lift chair – it isn't clean!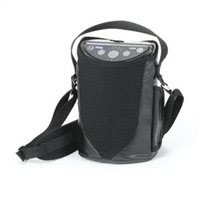 Oxygen Concentrators
IMed Equip rental inventory uses the latest quiet home concentrators. Cannula's, tubing and bubble humidifiers are available for purchase to complete your rental. Pick-up in-store or have it delivered to you!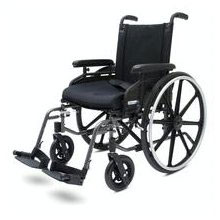 Wheelchairs
IMed Equip has wheelchairs for rent on a weekly or monthly basis. Our selection includes standard lightweight, reclining, transport and heavy duty models. Most are available today for your immediate rental needs.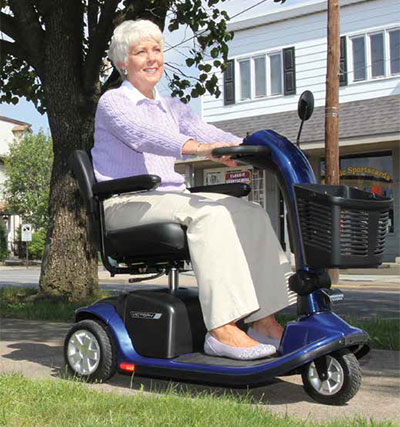 Scooters
Vacationing, recovering or want to try before you buy? Rentals are an easy way to keep you moving. Like all of our rental products, we can delivery right to your home or resort/hotel, or you can pick-up in-store! Most of our rental models can be broken down into 4 main parts for easy transport in your vehicle.
Mobility scooters are the ideal solution for people who need a little help getting around. We offer both 3-wheel and 4-wheel mobility scooters for rent.  Most of our mobility scooters have a 300lb weight capacity, please call if your needs differ.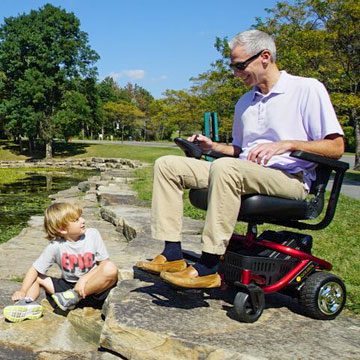 Electric Wheelchair
IMed Equip offers compact, portable power wheelchairs for rent. The hand control can be positioned for left or right hand users. These products have a 300lb weigh capacity. The standard seat size is 18" x 16" and we do have an optional 20" wide seat. Need something larger? Please call to discuss your needs.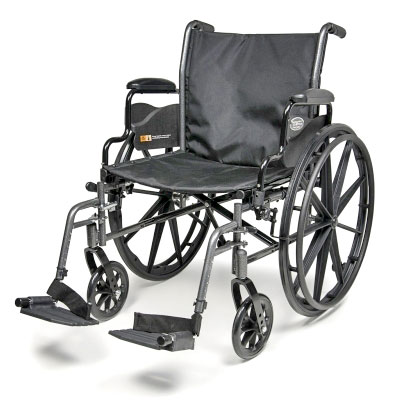 Lightweight Wheelchair Rental

Our lightweight wheelchair is a traditional wheelchair with large rear wheels and small front wheels. Our light weight wheelchairs easily fold for transport in your vehicle. All Wheelchairs include removable leg rests. Elevating leg rests are an available option.

Our lightweight wheelchairs are available in 16, 18 and 20" seat widths and have a weight capacity of 250 lbs. The wheelchairs themselves weigh 32lbs.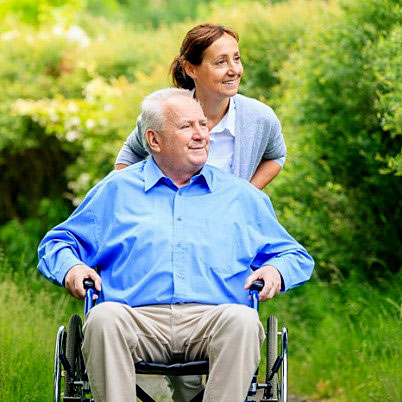 Transport Wheelchair Rental
Our lightweight transport wheelchair is a used for patient transport where the patient will not be self propelling. Transport wheelchairs feature much lighter weight (19 lbs) and small wheels at all four corners. Transport chairs fold easily for transport in your vehicle and include removable leg rests.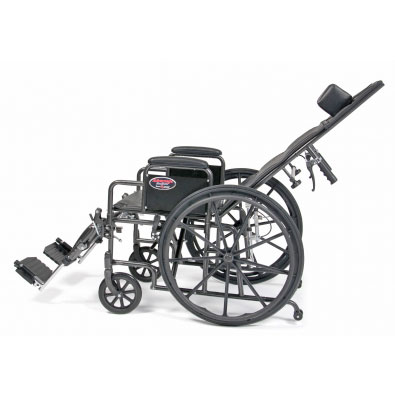 Reclining Wheelchair Rental
The reclining wheelchair includes one key feature: the capability to adjust the backrest into a reclined position for added comfort. This feature is especially important to users who find it difficult or impossible to sit in a fully upright position and users who sleep in their chairs frequently. For those that are looking for a more portable chair, however, the reclining wheelchair may not be a great fit. When compared with a similar, non-reclining chair, a reclining wheelchair tends to weigh more (55 lbs). Reclining wheelchairs include removable elevating leg rests and can fold for transport in your vehicle.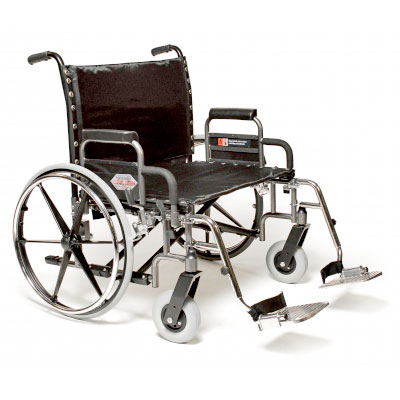 Heavy Duty (Bariatric) Wheelchair Rental
With weight capacities of 500 pounds and seat sizes up to 24 inches, heavy duty wheelchairs (often referred to as extra wide wheelchairs or bariatric wheelchairs). Our heavy duty wheelchairs are available in 22" or 24" seat widths and weigh about 55 lbs. They include heavy duty removable leg rests and heavy duty elevating leg rests are an available option. These chairs can fold for transport in your vehicle.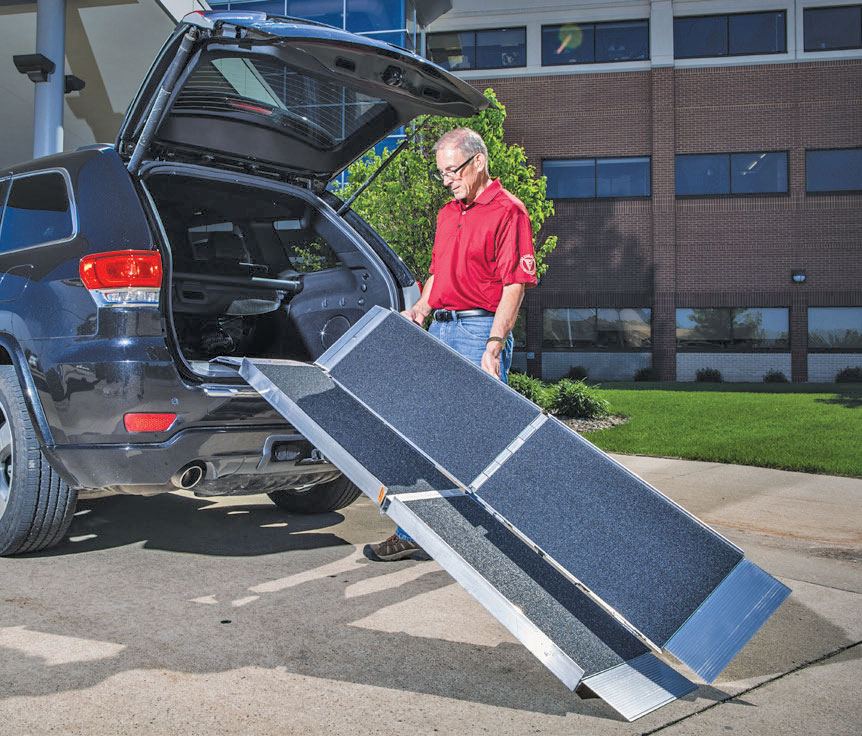 Ramp Rental
Often overlooked by most renters, the all important ramp. While our rental wheelchairs make getting around a breeze, don't forget additional transport needs, like rolling into your home. Our ramp rentals are affordably priced and the perfect compliment to any wheelchair rental.
3750 W Robinson
in Norman

Great store. It is smaller and more intimate with the same product the bigger stores have. Their pricing is in line with the others and in MOST cases lower than the others. Great staff. Strongly recommend them.

Great place to get medical supplies & equipment. They have amazing customer service! They had exactly what I needed, their prices were better than anyone else and the facility is very neat and clean! Thank you Imed-Equip!