Beds and Sleeping Surfaces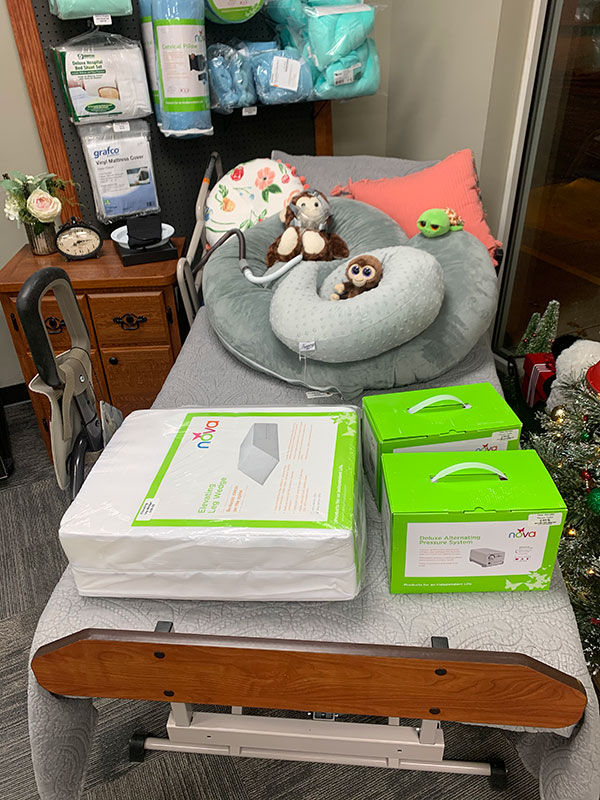 IMed Equip features a variety of affordable hospital beds for home use, adjustable beds, mattress options, bedding, patient lifts and related equipment. We offer complete home hospital bed solutions and can help you find the right size, the right features and a comfortable and supportive mattress.
At IMed Equip, we don't stop at providing high-quality hospital beds. We offer a variety of products to make your room and your entire home just as comfortable as your bed! Whether it's support rails, tables, or general home safety products, we stock everything you need to make patient rooms both comfortable and stylish.
Low Air Loss Mattresses
If you need help preventing or caring for someone with pressure ulcers or sores, IMed Equip can help. Our expert staff can discuss you situation and needs, and then walk you through what products will be right for you.
3750 W Robinson
in Norman

Great store. It is smaller and more intimate with the same product the bigger stores have. Their pricing is in line with the others and in MOST cases lower than the others. Great staff. Strongly recommend them.

Great place to get medical supplies & equipment. They have amazing customer service! They had exactly what I needed, their prices were better than anyone else and the facility is very neat and clean! Thank you Imed-Equip!