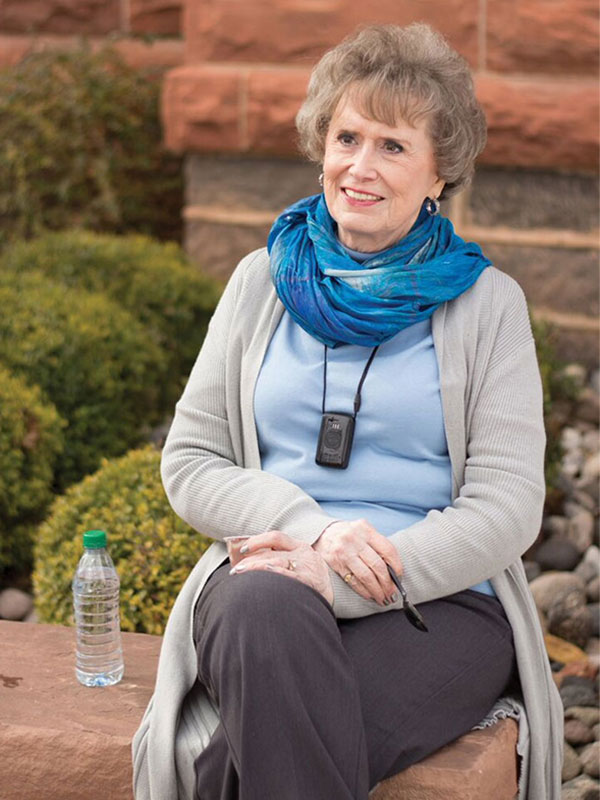 Come see the Belle and the Belle+ from Freeus. Reliable mobile medical alerts expand your mobility and peace of mind. The Belle and the Belle+ devices give you freedom and independence by enabling you to reach help with the press of a button at home, at the store and across the country.
Freeus devices do not need a landline or base station, they use GPS and WiFi location technology, are water-resistant and offer long-lasting rechargeable batteries. These monitor utilize GPS and WiFi location technology and enable dealers to increase RMR and margins without increasing customer support calls.
Features
Freeus pendants are certified on AT&T and Verizon 4G LTE and work anywhere in the United States where there is applicable cellular coverage
Users can be located with WiFi location technology
Expert operators can send loved ones or emergency personnel to your customers
No landline or base station is needed: the unit has a speaker and microphone built in long-lasting rechargeable batteries and come with simple charging cradles
Water-resistant devices
Reliable and simple to use: just one button to press for help
Belle lasts up to 30 days per charge and includes WiFi location services
Belle+ includes fall detection, GPS and WiFi location services and can be located on-demand online.
3750 W Robinson
in Norman

Great store. It is smaller and more intimate with the same product the bigger stores have. Their pricing is in line with the others and in MOST cases lower than the others. Great staff. Strongly recommend them.

Great place to get medical supplies & equipment. They have amazing customer service! They had exactly what I needed, their prices were better than anyone else and the facility is very neat and clean! Thank you Imed-Equip!